While Tubbehaugen Camping is a quiet campground with beautiful nature surrounding it, it's also offers a bunch of different activities.
The different activities are:
On the campground there's table tennis and a small playground for children. The pond is also easy to access where you can swim, and there's also a surfboard.
Fishing:
in the pond you can fish for free. There's also several other good fishing spots close by, but then you will need a fishing permit.
Hiking:
from the campground you can hike directly to the mountains. Nystølsvarden is the closest and the highest top nearby, with a beautiful view. From 2018, we also offer 2-day hikes, where you can camp in our tree tent, and on the second day hike back on a different trail. You decide yourself how far you want to hike, and if you bring your own supplies, or if we bring you the supplies.
Biking:
Here in the mountains there's many different trails for biking. There's trails in all levels of difficulty, so there's something for everyone. All easy to access from the campground.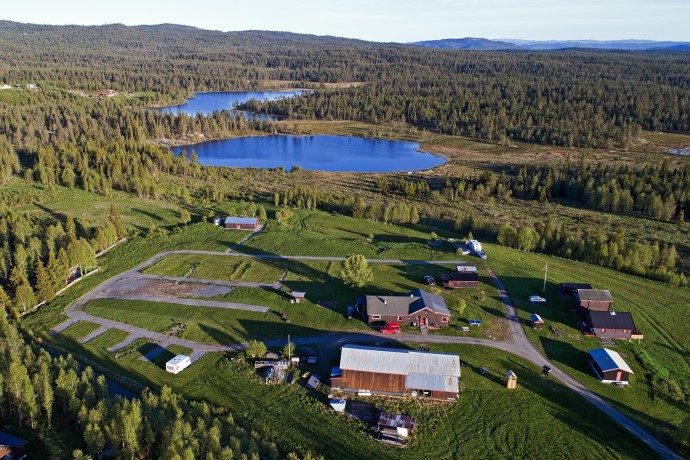 Spending the night in the nature:
In the woods surrounding the campground there's all kinds of different animals. Rent our tree tent, and you will be able to see them in their natural habitat from your sleeping bag.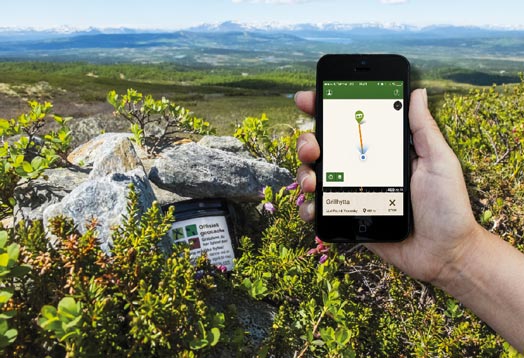 Geocatching:
In Golsfjellet there are many geocatchings waiting to be found.
Activities in the surrounding:
The campground is located between Hallingdal and Valdres. Both places have a lot to offer. You can also take a daytrip to Aurlandsfjorden and Flåm, just to name a
Flåmsbanen
few.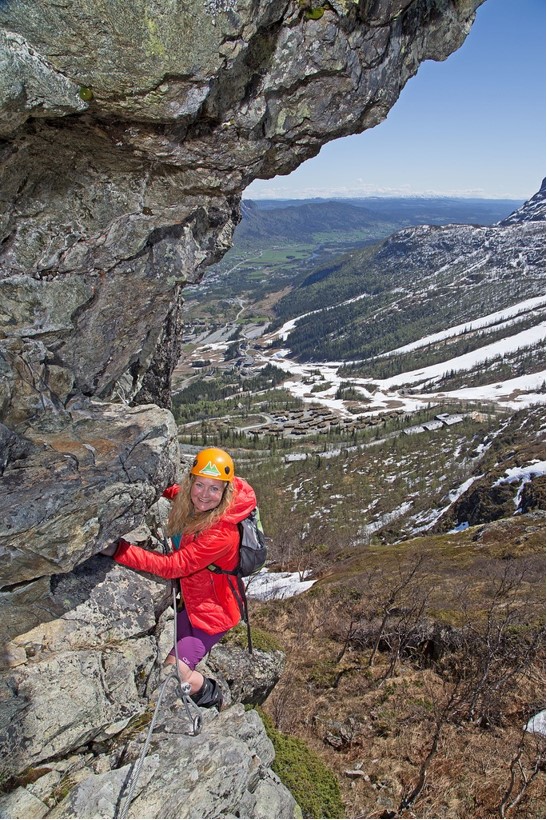 Climbing:
There's some easy opportunities in Golsfjellet. For the more experienced climber Hemsedal is only 30km away, with many well-known climbing spots.
Hiking:
The mountains in Hemsedal have also many nice hiking trails. Skogshorn and Høgeloftet are two of many tops to choose between.
Tips of other activities in the towns surrounding us:
Gol:
Tropicana swimming pool. Gol stavkirke. Gol motorpark.
www.golinfo.no
for more tips and information.
Hemsedal:
Via ferrata. Mountain cart. Trout safari.
www.hemsedal.com
for more tips and information.
Ål:
Høyt og lavt climbpark
Nesbyen:
Garnås meteorite park. Hallingdal museum.
Flå:
Bjørneparken
www.hallingdal.info
for more tips and information.
Fagernes:
Valdres museum. Via ferrata
www.valdres.com
for more tips and information.